Mobile Edition 
Have an Android full HD smartphone ?
Mobile Edition is made for you!
Download our Test App on Google Play.
If you like it order the kit and enjoy virtual travelling during your workout.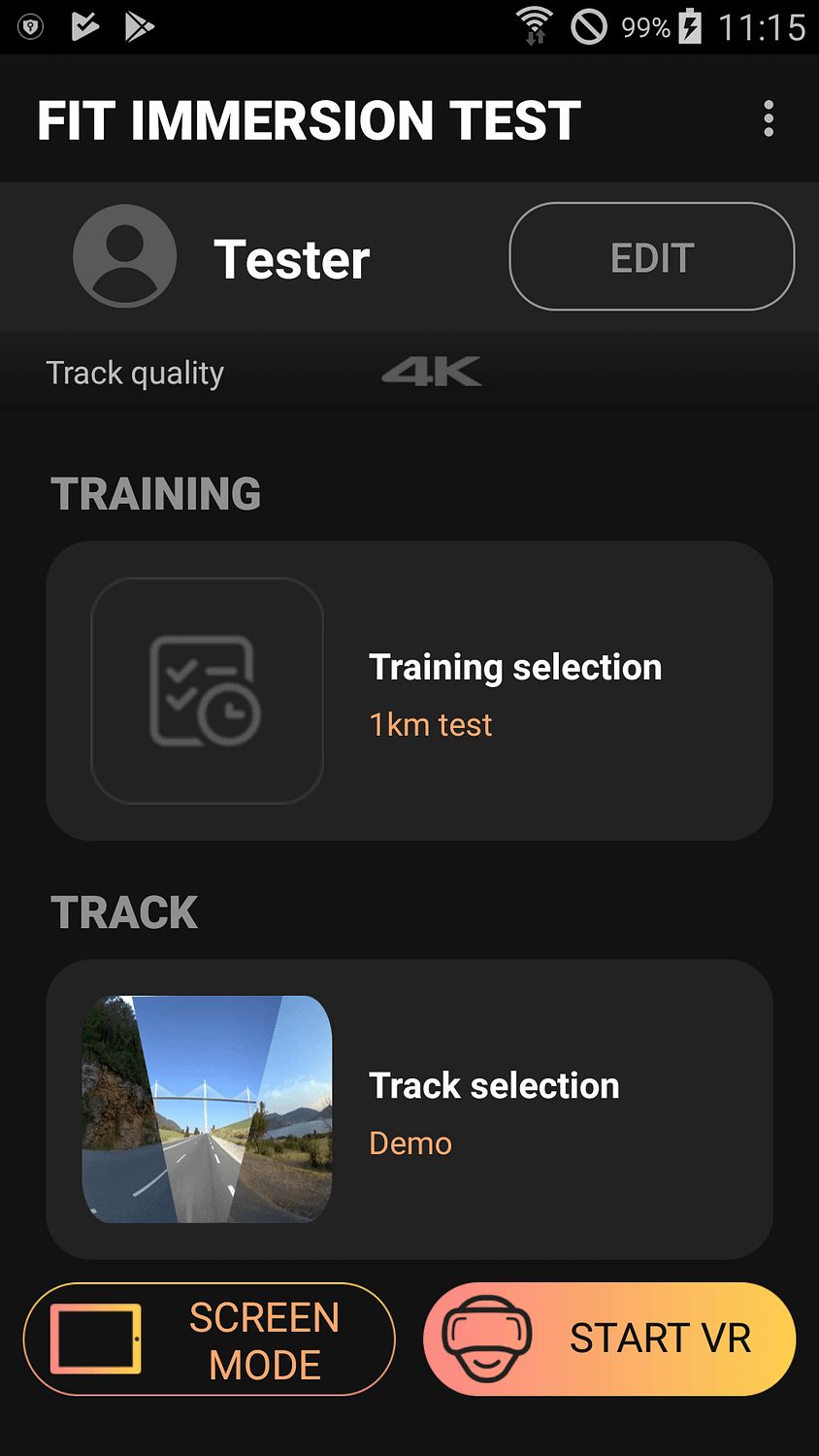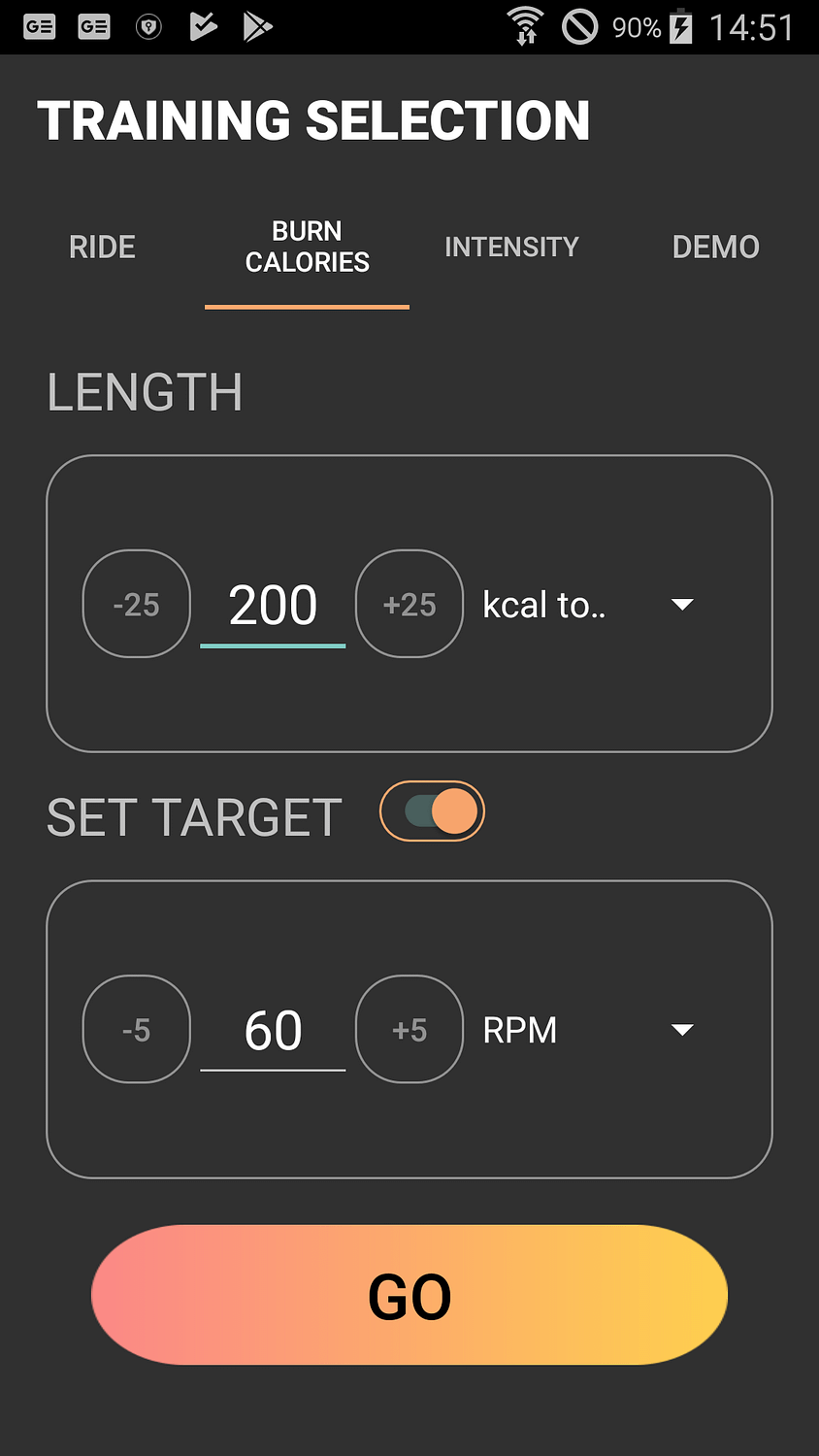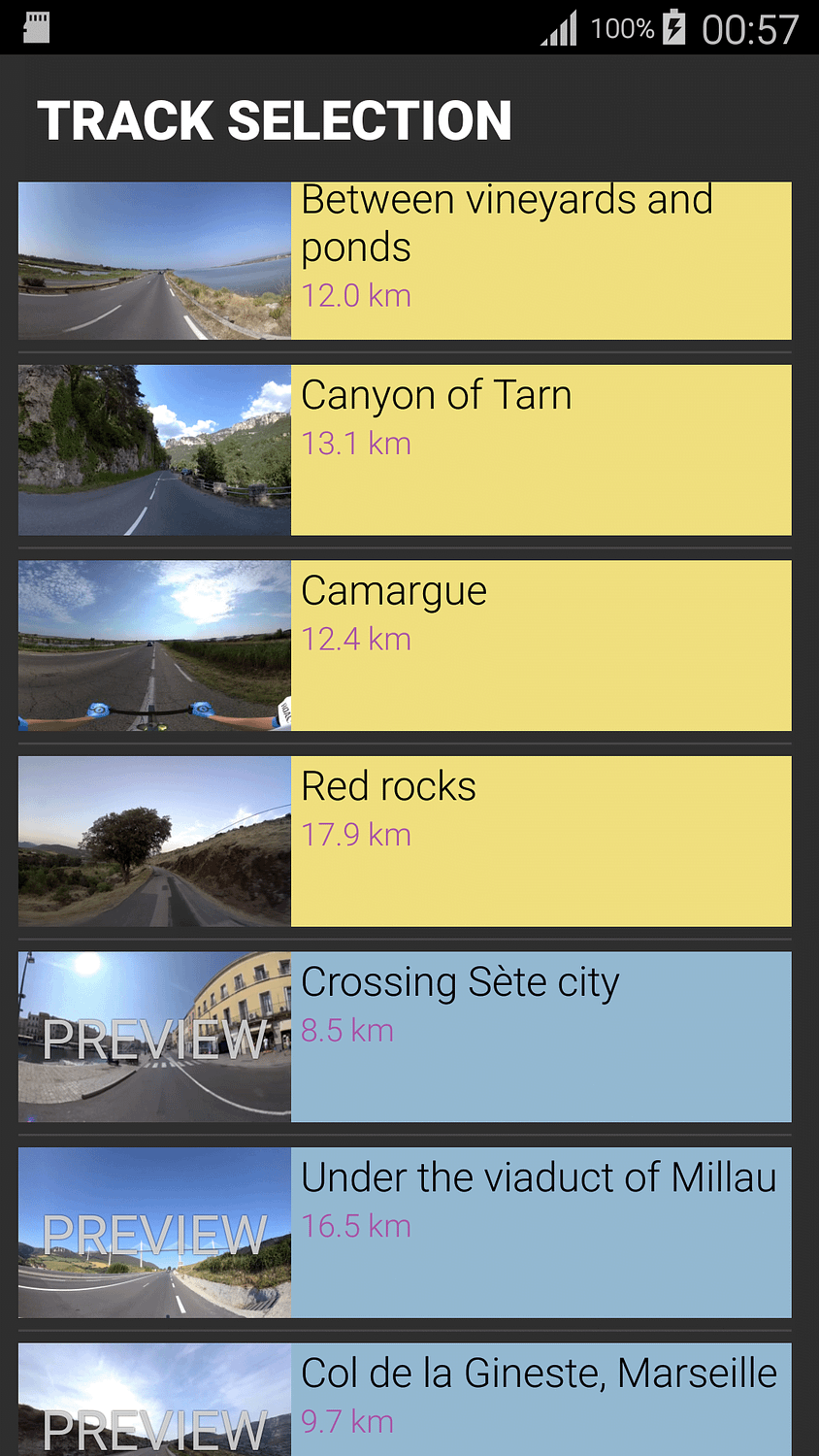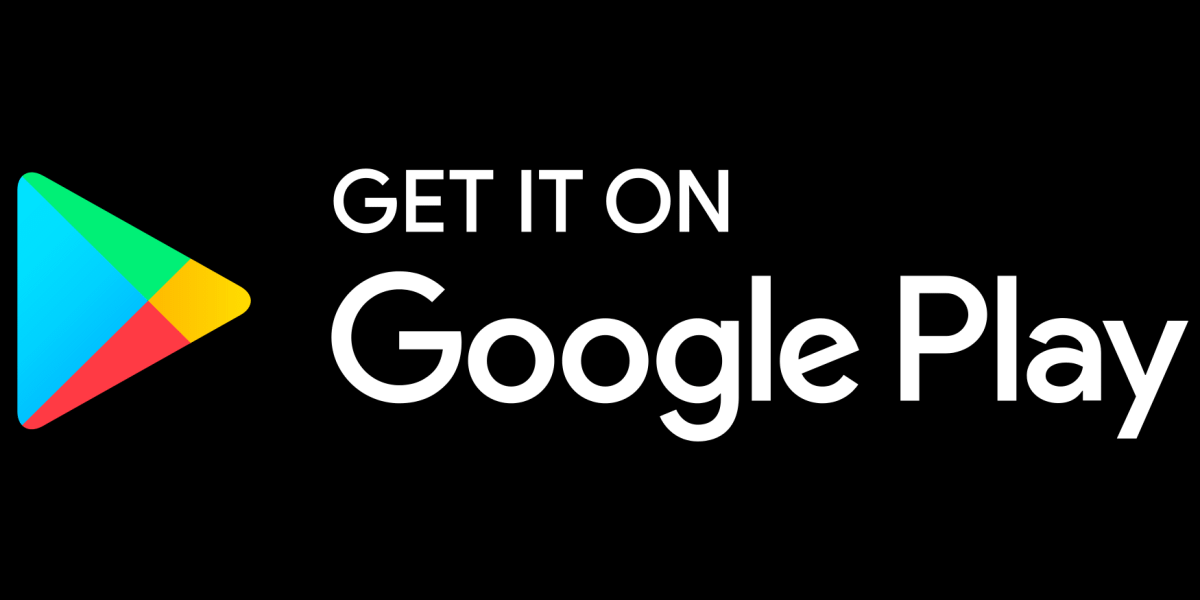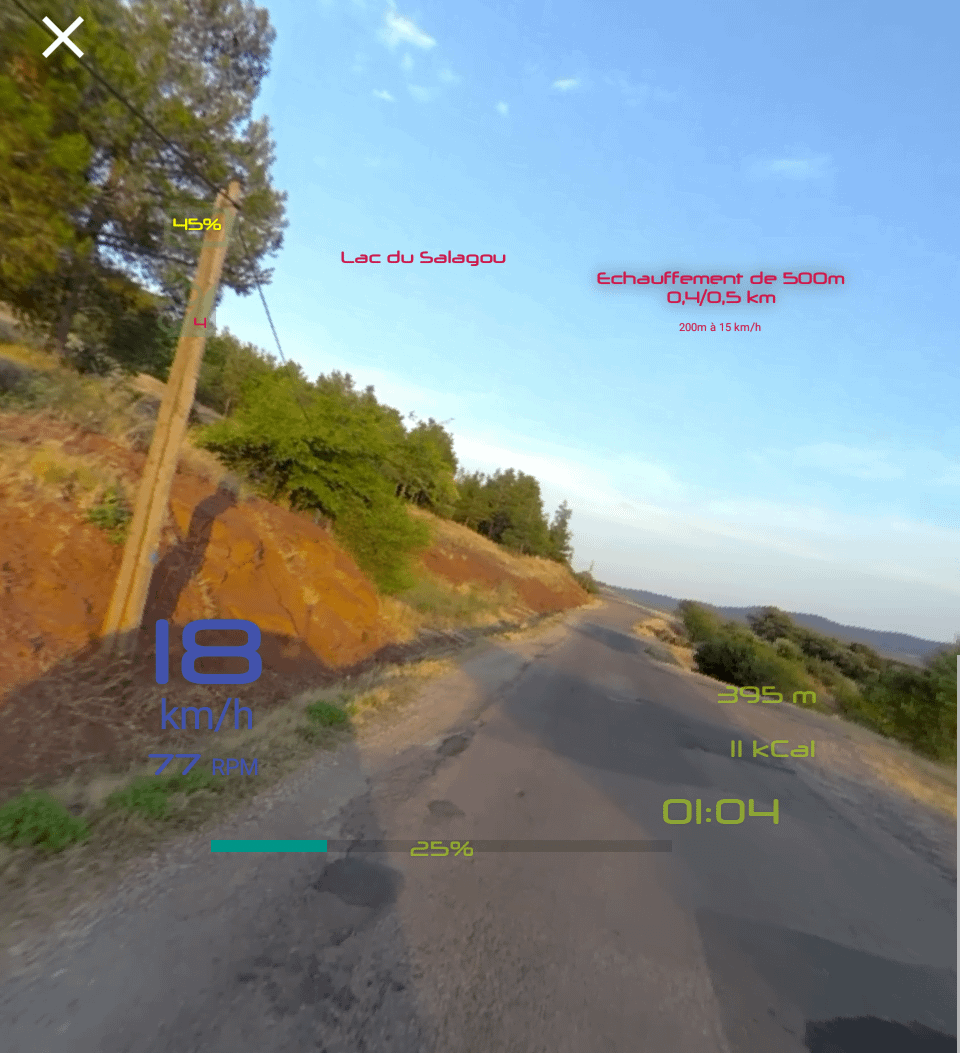 Realtime monitoring
Heart rate and speed is monitored and compared to selected training program.
Virtual coach notifies about selected training program fulfillment status.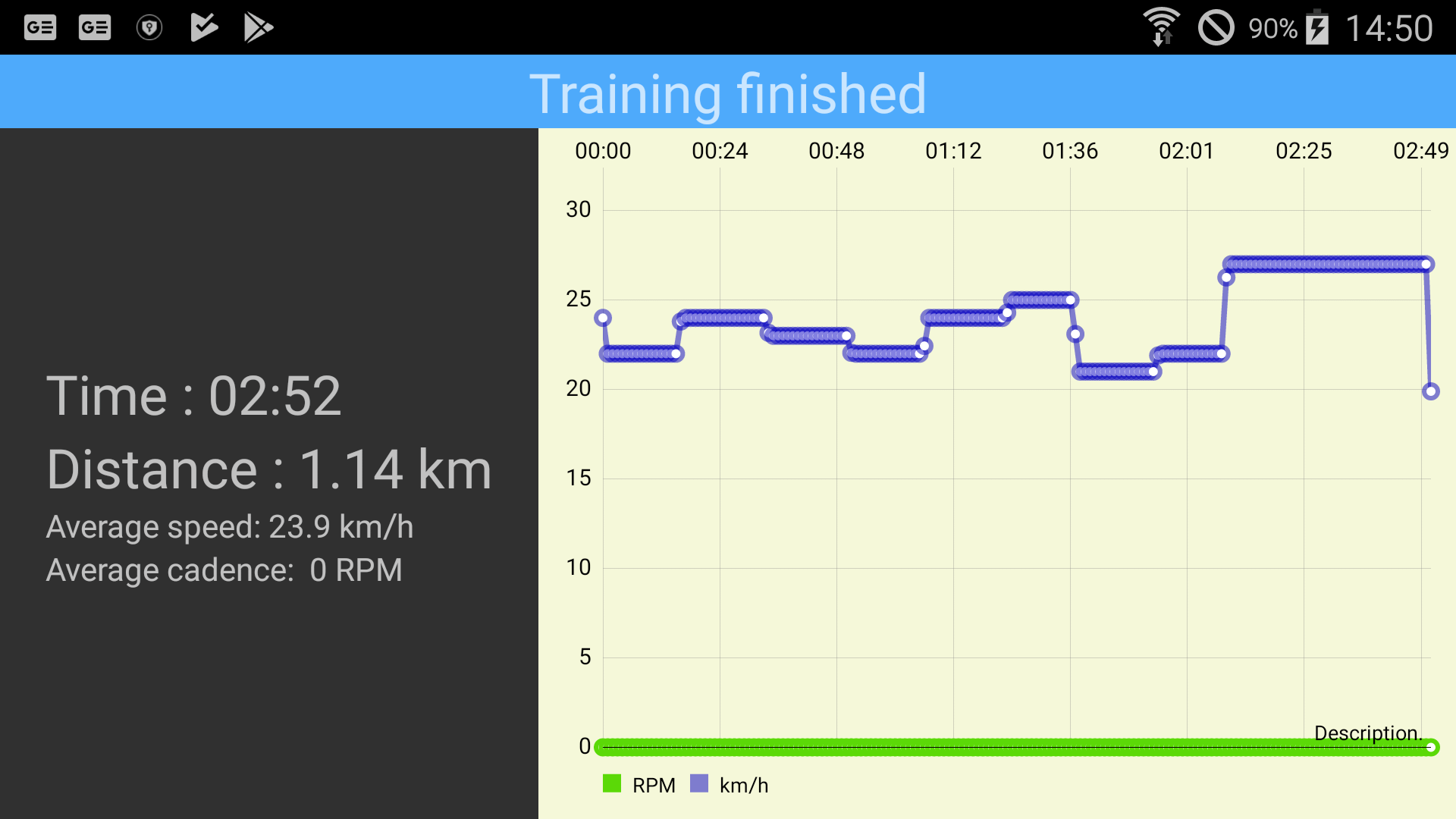 Activity analysis
Heart rate and speed evolution is displayed and analysed at the end of training.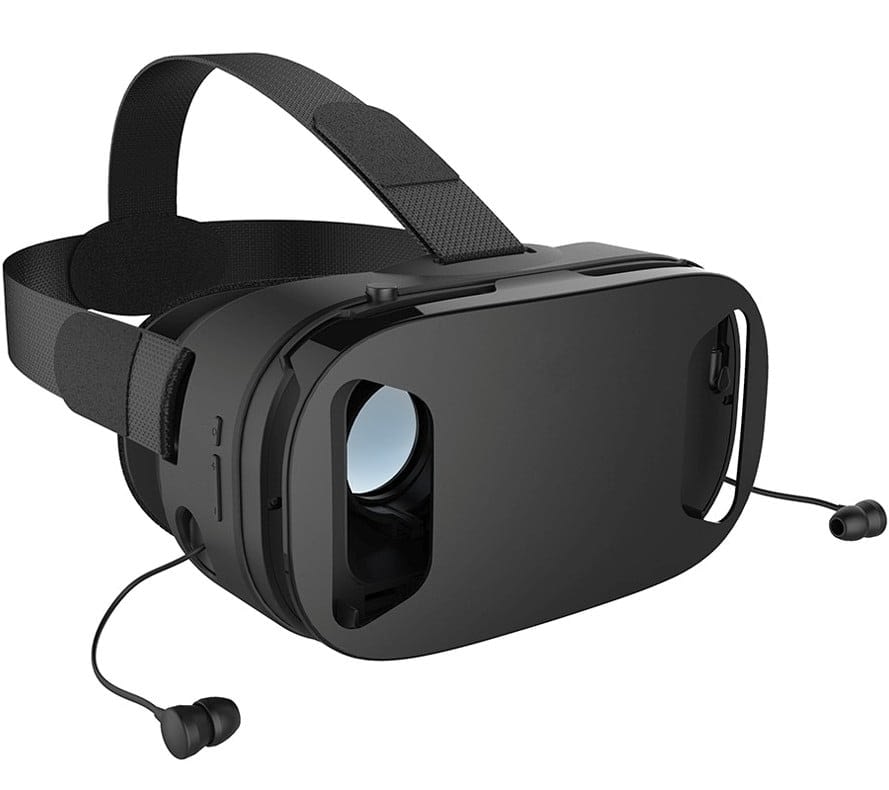 Performance oriented  
Wide range of 360° tracks 

Wireless cadence sensor (ANT+/BLE)

Compatible with ANT+/Bluetooth heart rate belt (not included)

Compatible with "Smart" turbo trainers, automatic difficulty control using ANT+ FE-C protocol

 Compatible with a great number of Android smartphones
Screen size at least 4.5 inch

Accepting microSD or USB stick (USB OTG port)

Having Bluetooth or ANT+ connectivity

Screen resolution of at least 1920x1080 recommended for a good experience
Easy to set up
Insert your phone in the headset.

Fix the speed sensor on the pedal or another rotating part.

Select your traininig and you are ready to go!

Wireless and easy to set up speed sensor. To install on the pedal or another part in rotation.

Lightweight and comfortable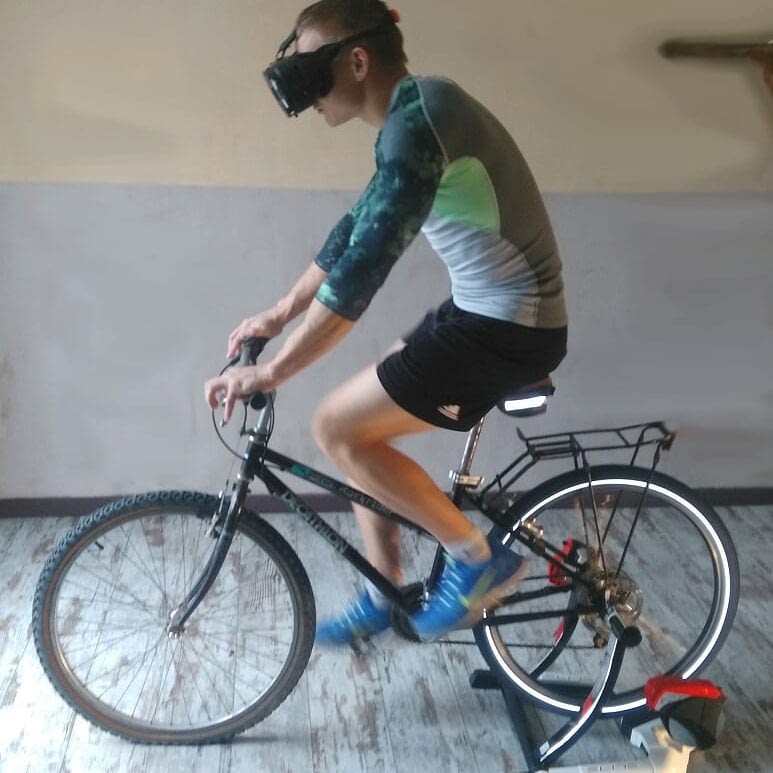 Premium Edition
The easiest way to turn your workout into an immersive experience
   
2K screen.
   
4000 mAh battery for 2h+ sessions.
   Wide range of 360° premium tracks.
   

Easy to set up.
Sport design