PRO Edition
Turn your Gym into an immersive fitness experience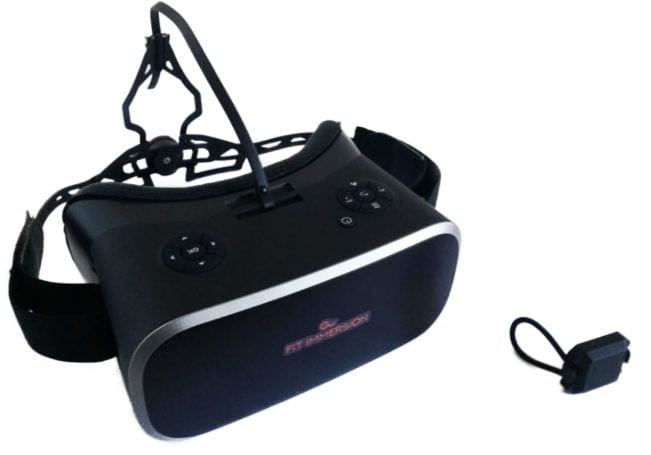 All-in-one VR Headset designed to provide an immersive workout at Gym

     Entertaining fitness experience

     Performance oriented monitoring
     Wide range of 360° premium tracks
     Easy to set up

     Lightweight to carry and comfortable to use

     Secured with a steel cable lock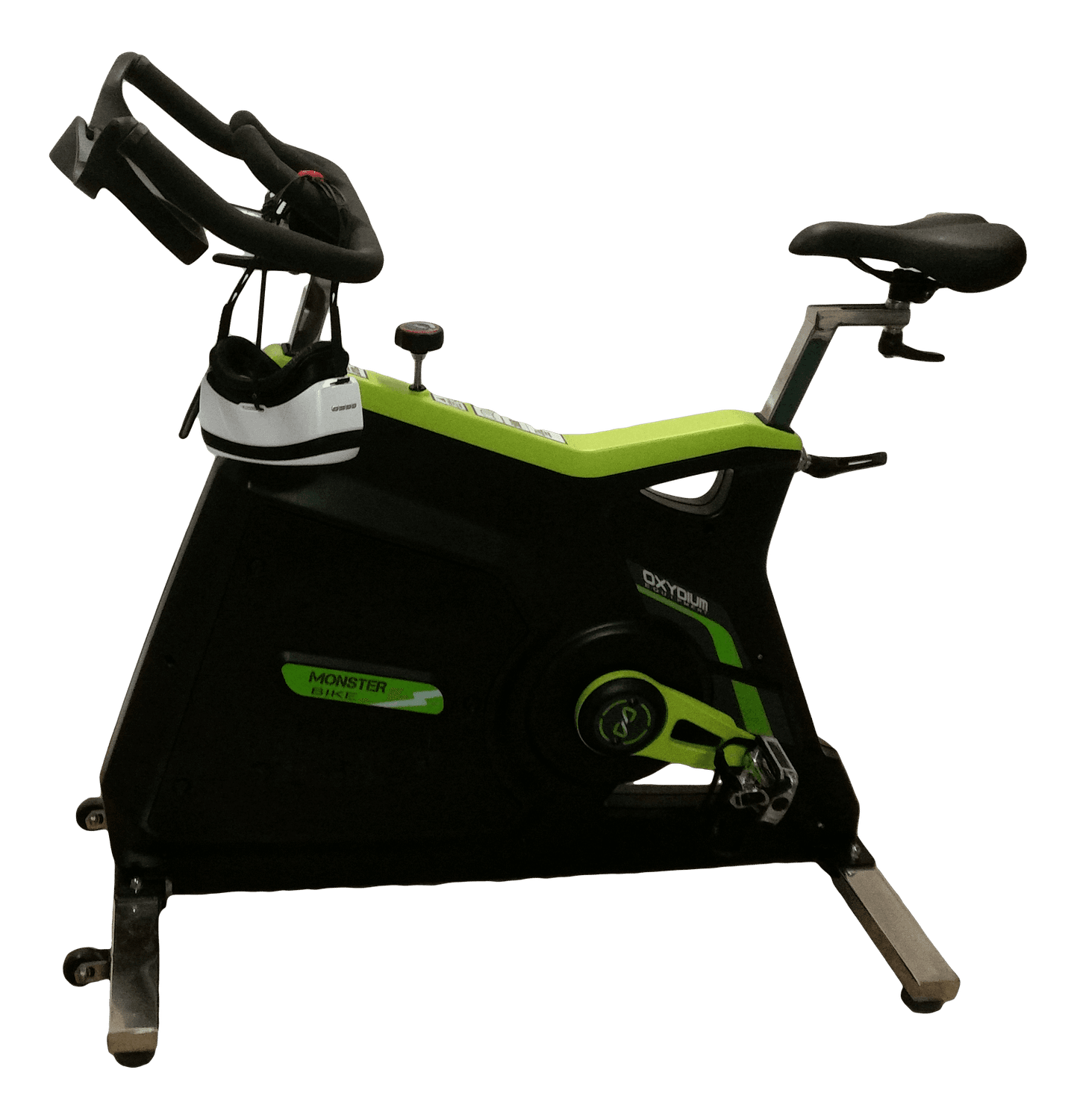 Wireless & Ready to use
         2K screen for immersive 3D experience. 
     Long battery life allowing up to 2H sessions
           Wireless and easy to set up speed sensor. To install on the                                      pedal or another part in rotation 
 The first VR headset designed for sport
After 3 years of development, many prototypes and a lot of motivation.
We are proud to present the first VR headset especially designed for sport !
Features
Adjustable & comfortable sport head strap
Sweat-proof synthetic leather covered foam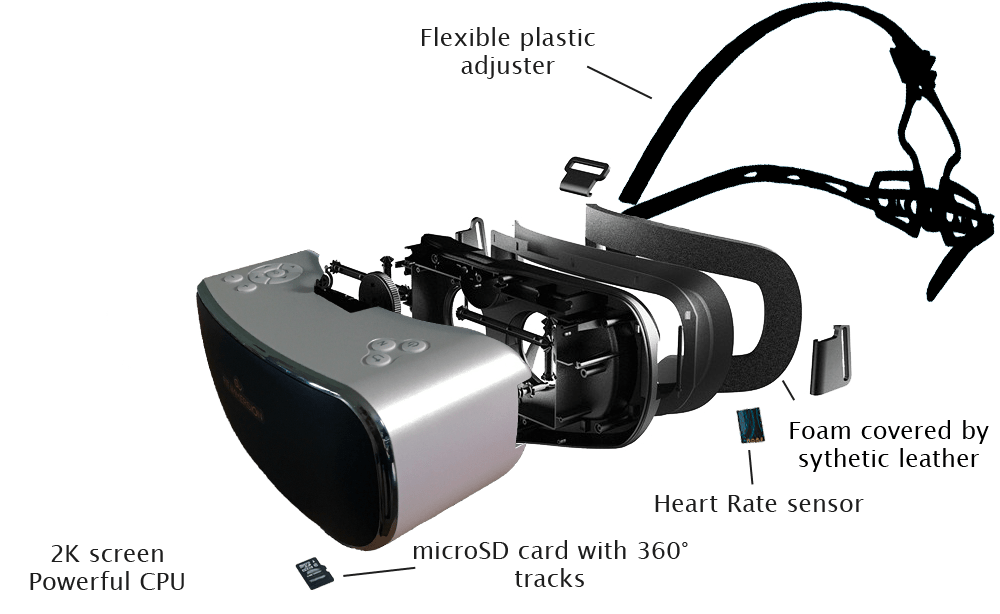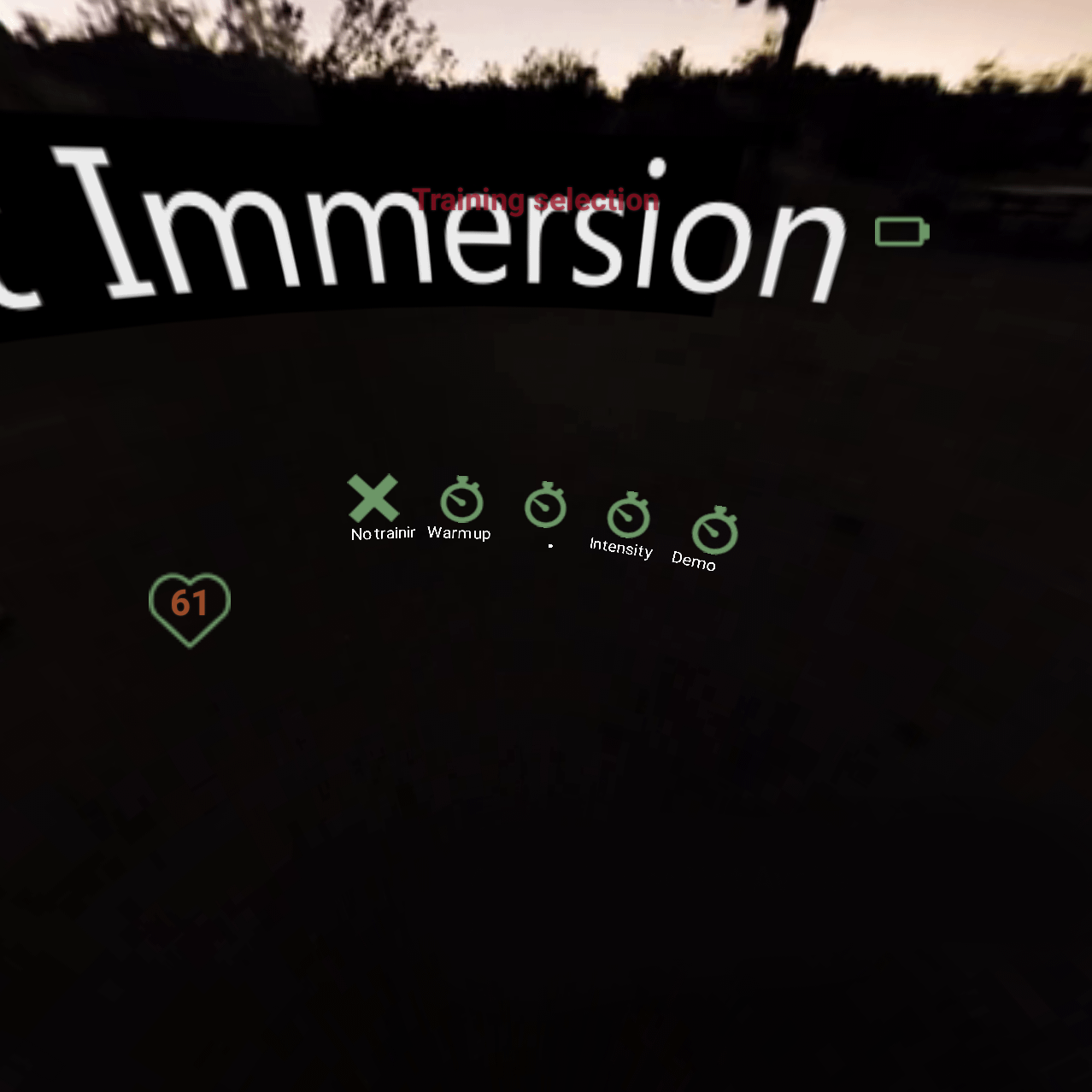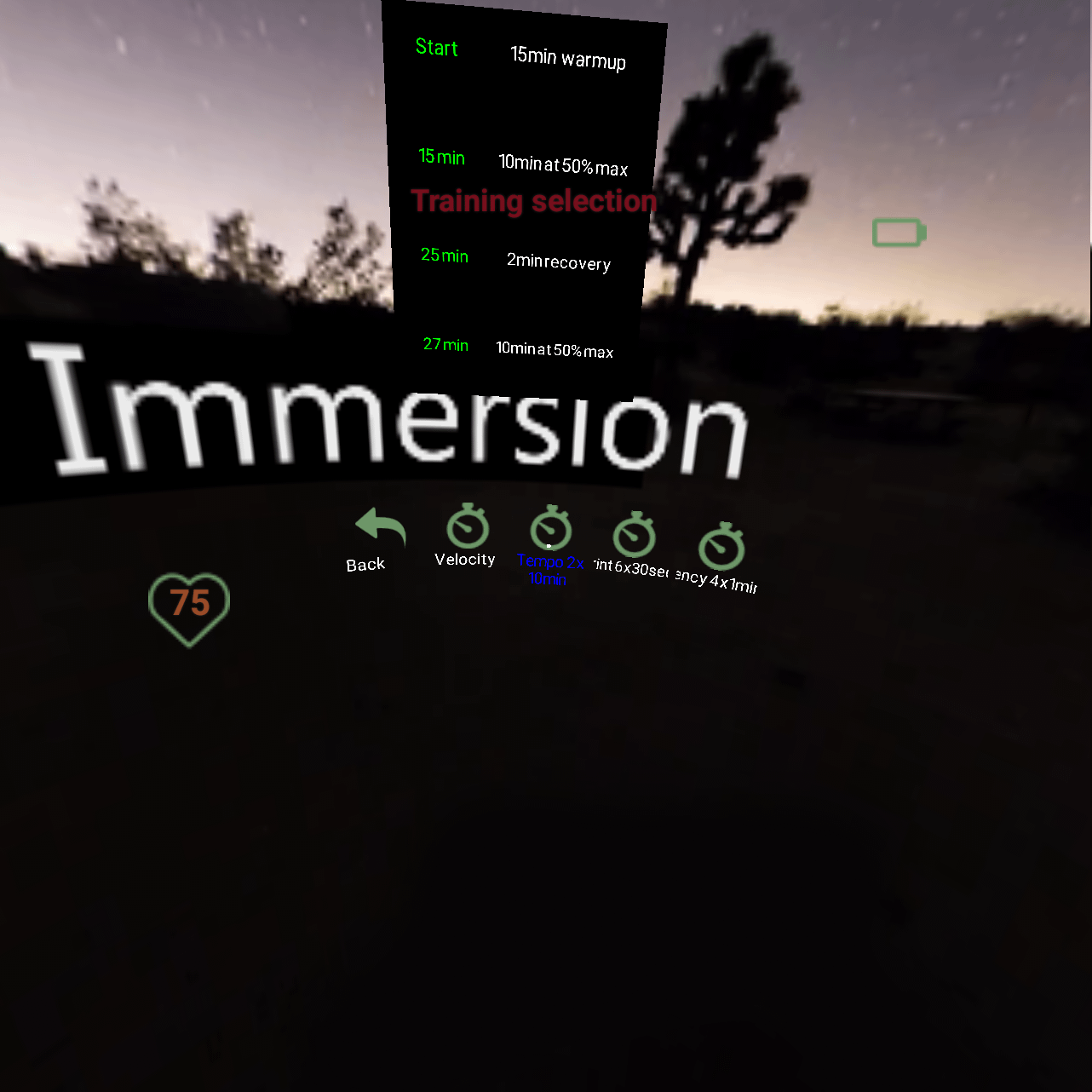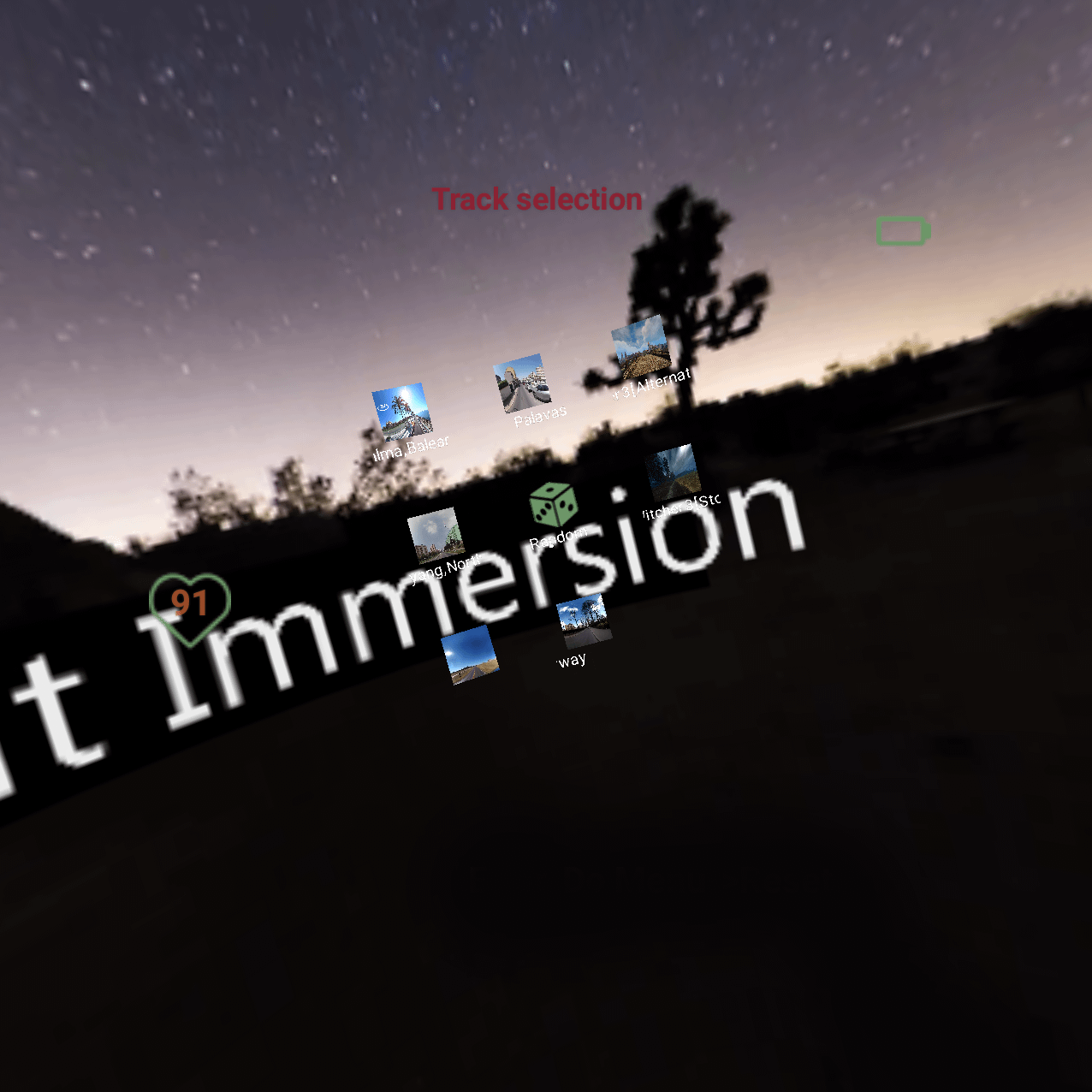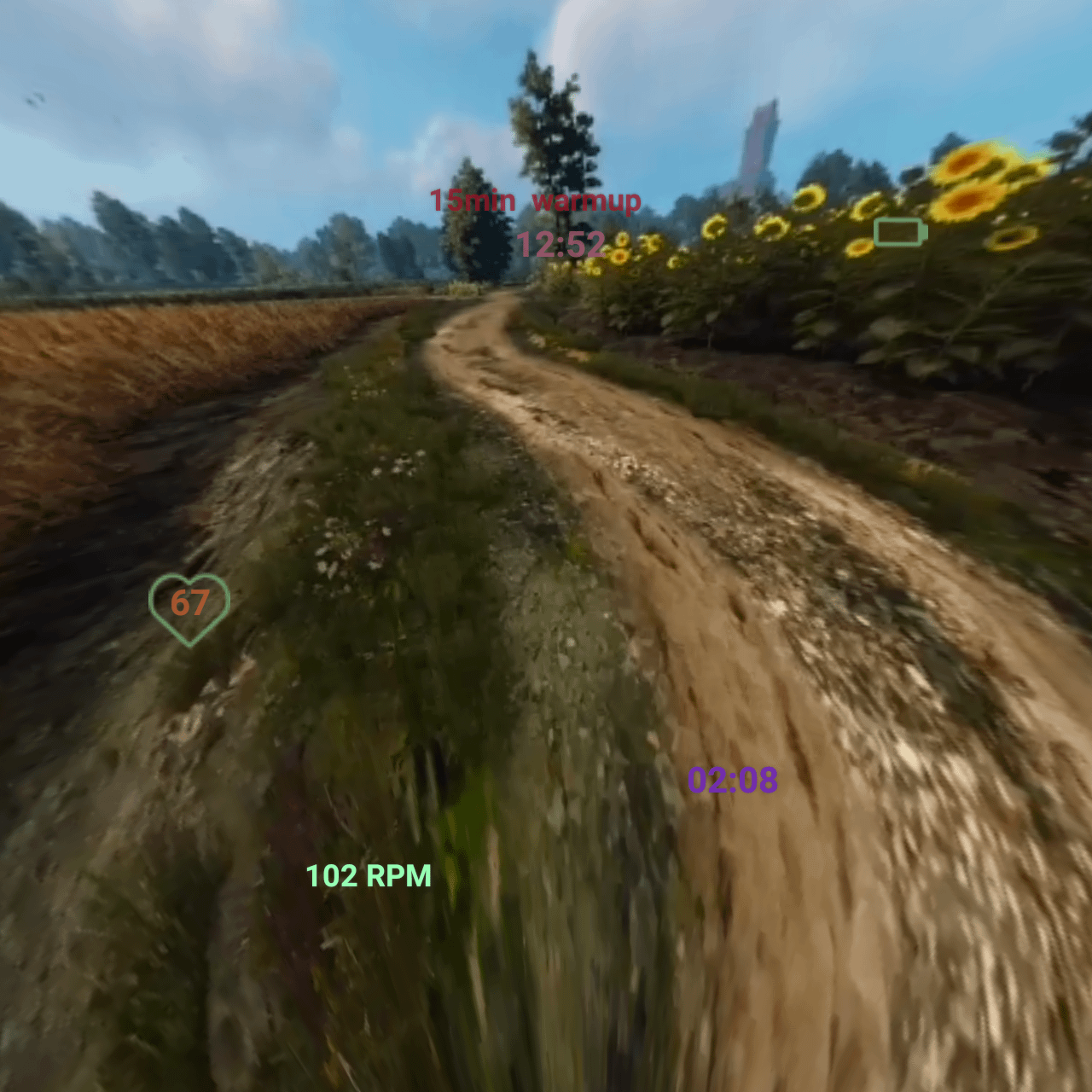 Enjoy VR fitness experience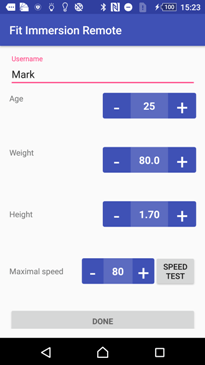 Personalization
Maximal speed determined by a 7 minute test based on user's characteristics and heart rate monitoring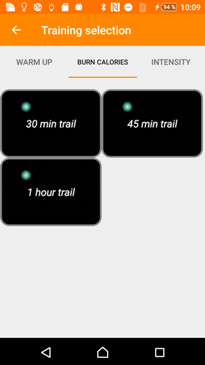 Training programs designed by an experienced fitness coach
3 categories of training implemented : Choose the one that fits you
Warmup before force exercise
Calories burn
Intensive workout for individuals looking to progress in cycling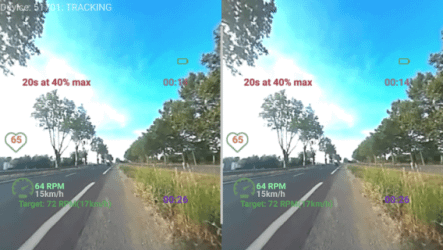 Realtime monitoring
Heart rate and speed is monitored and compared to selected training program.
Feedback message notifies about selected training program fulfillment status.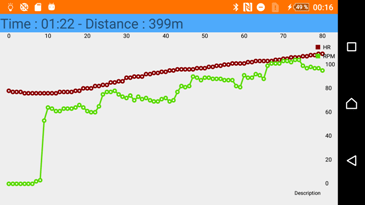 Detailed activity analysis
Heart rate and speed evolution is displayed and analysed at the end of training.
User's progression trend is calculated from collected daily data.
Synergy-working apps to set up trainings, competitions and to receive reports.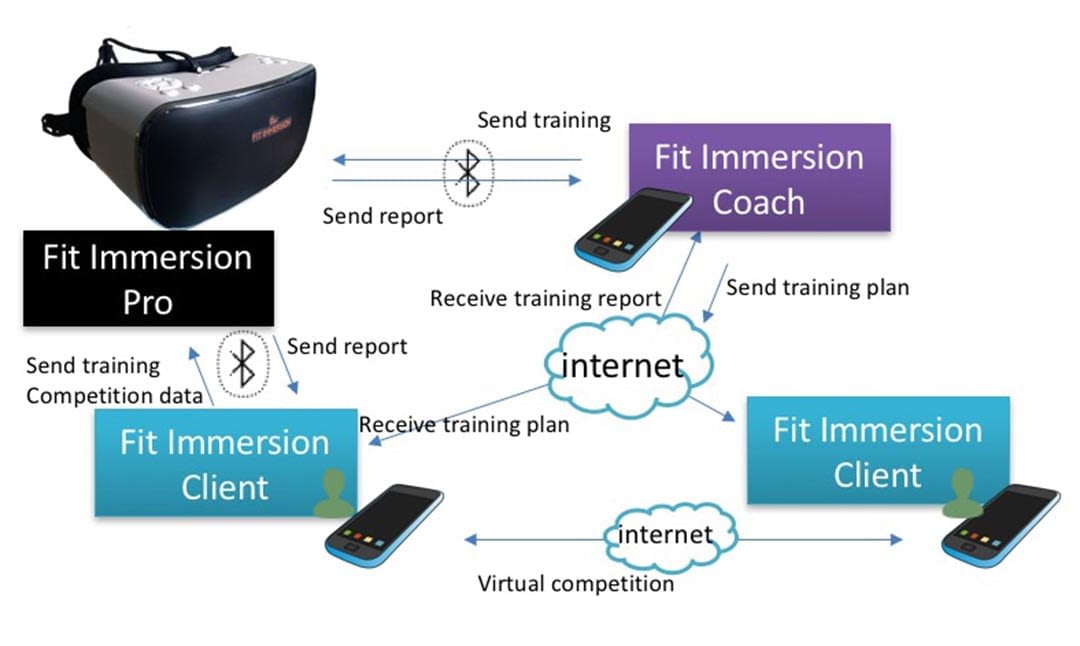 Fit immersion Client
Customer's smartphone
Plan trainings 
Start competitions
Receive your performance reports
Fit Immersion Coach
Coach's Smartphone
Plan training
Manage Competitions
Receive performance reports